Description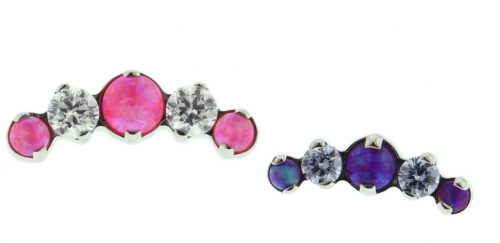 Here is another Prium with Mixed Gems for you!
These pictured are TPRPMG2E, and they are set with 2mm(FP)/2.5mm(F)/3mm(FP)/2.5mm(F)/2mm(FP).
The TPRPMG2E has a lower profile than the TPRPFGE and the TPRPMGE… but it is not as low as the TCPRGE.
What dictates how low they are, you ask? The height of the Swarovski Zirconia that are set in them, that's what!
Call  916-447-6824 for in-stock availability.
Custom orders can take 4 – 8 weeks.