Description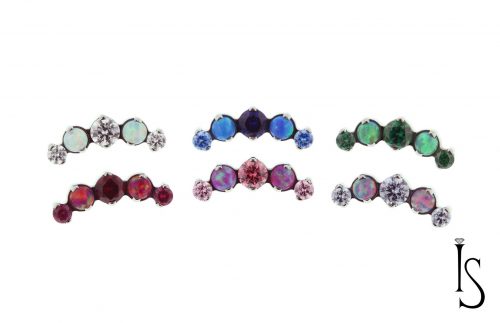 Here is another Prium with Mixed Gems for you!
There are 2mm and 3mm faceted gems and 2.5mm faux-pal cabochons set into these, and the
stone pattern is 2mm faceted/2.5mm faux-pal/ 3mm faceted/2.5mm faux-pal/2mm faceted. The overall
width is .180 inches, the overall length is .479 inches, and the height is .095 inches.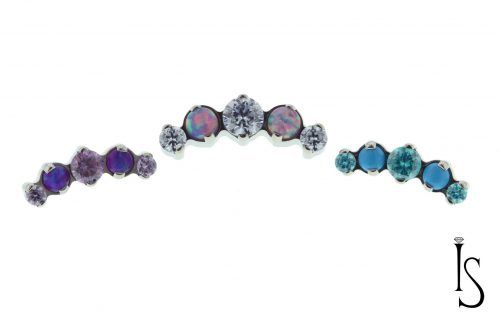 Call  916-447-6824 for in-stock availability.
Custom orders can take 4 – 8 weeks.