Michael Hare, the Seminar instructor, founded The Exotic Body in 1990 in Sacramento California. He has given Seminars all over the world.
The Exotic Body "Piercing Seminar" is a tool to hone the basic skills to help you succeed in the piercing filed. This is a one on one course designed to give hands-on training in technical piercing skills. The seminars are small never more than two participants. This gives you the ability to complete on average of 25 piercings under close supervision of instructor.
Upon completion of courses, attendees receive an attractive certificate to validate attendance as well as a Blood Borne Pathogens Certification.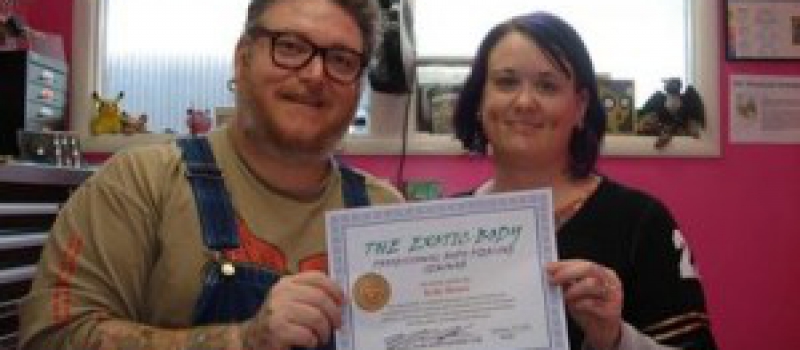 By being registered as attending our seminar, you will receive an advance copy of our Basic Body Piercing manual*. We encourage our students to familiarize themselves with the various terms and concepts they will encounter. The manual has information compiled by Senior Piercer and Owner of The Exotic Body, and distills over 19 years of professional piercing experience into an easily referenced and informative form. Professionally rendered detailed illustrations, along with information from licensed medical professionals make our manual educational and instructive.
Our manual also contains necessary information on health and safety, anatomical, and medical information presented in an M08-225x300easy to follow format. We also offer an extensive resource guide on how to continue your piercing education, ordering supplies, and awareness of associated topics.
The Exotic Body's piercing seminars present you with information and access to the most up to date techniques and safety information. All of our materials and supplies have been developed specifically and hand selected to make the most of your learning experience.
Your instructor will be Michael Hare, owner and founder of The Exotic Body. He will guide you step by step through the course and will teach you the main techniques while assisting you during your student piercing practice. All students will receive our reference handbooks.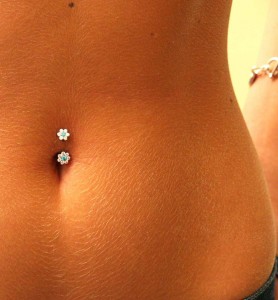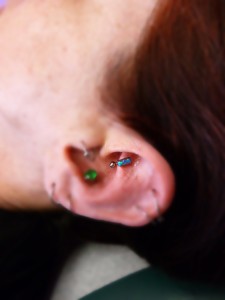 DAY ONE
An assortment of professional equipment
Appropriate jewelry and metals
Cleaning and sterilization techniques
Cross contamination / infection risk
Piercing room set up
Equipment and instruments
Piercing demos
Questions and answers
DAY TWO
Help with helping the client to relax
Preparing to pierce
Piercing demo and student piercing practice
Healing times, post-op procedure and cleaning methods
Questions and answers
DAY THREE
Piercing above the waist
Sterilization techniques with student assistance
Demos and student piercing practice
Questions and answers
MUST NOT WORK WITHIN 75 MILES OF SACRAMENTO
*Full prepayment must be made
I traveled to Sacramento, so I could satisfy my curiosity about this world of body piercing. It was something foreign to me but very intriguing. I found meaning and understanding from experienced body piercers. My training was mind opening in being able to embellish the already strong features of oneself with piercing/modifying. It is viewed by me as a privilege to make each body unique in this amazing way. That is what the exotic body does and has trained me to do. I am grateful to Mike Hare for this opportunity. I would only recommend this seminar to those willing to open their mind and heart. Thank you again.
-Chelsea Mae Stuart